URGENT: Funding At Risk!
Dear Advocates, As you know, Virginia's readiness and learning gaps have widened during the health crisis.  Now is the time to give our children, parents, and early educators the resources they need to succeed. Legislators are negotiating the final budget today.  Take one minute to send a letter to budget conferees and tell them […]
Hamre: Universal Pre-K isn't Enough. The Programs Must be of High Quality.
Even before the outbreak of COVID-19 and resulting mass closures, high-quality child care was in short supply.  Between 2018 and 2019, half of states actually saw a decline in the number of child care centers. This is among the reasons why results from recent elections, in which voters turned out in droves to back pre-K […]
The COVID Learning Slide: VA Must Continue to Make Our Children #1!
"For the past decade, Washington, D.C. schools have shone as a success story, with achievement for all students rising steadily in elementary and middle schools and more quickly than the national average.  But several years' worth of that growth has been wiped out by the COVID learning slide, and racial disparities in achievement have widened […]
February is Black History Month!
Let's Celebrate the Achievements of African Americans in Virginia & the United States This month we honor and celebrate the contributions of African Americans in Virginia and our country. It is important that we explore and read books that help children understand diversity and equality. Take time to sit down and talk with your child […]
URGENT: New Data Underscores Need for Action Today!!
Dear Advocates, We wanted to share this hot off the presses UVA Research Data Brief on the Phonological Awareness Literacy Screening (PALS) for FALL 2020 in the wake of COVID-19.  Key findings: More kindergarteners and first graders started the school year at high risk for literacy failure compared to last year (PALS, Fall 2020). Black, […]
My Story
Dear Friends, Every time I walk into The New E3 School or talk with directors and teachers of programs across the state, I am reminded of why I became an advocate for education.  Both of my boys attended high-quality early education programs and it set them up for success academically and socially.  They were fortunate […]
Our Teachers Love VKRP!
The Virginia Kindergarten Readiness Program (VKRP): A Tool for Teachers in the Classroom Emily tells us all about how she uses the Virginia Kindergarten Readiness Program(VKRP) as a tool in the classroom.
A Tool for Teachers in the Classroom
The Virginia Kindergarten Readiness Program (VKRP): A Tool for Teachers in the Classroom Listen to a teacher & co-director talk about how she uses the VKRP.
We Have Work to Do. Can You Help?
Legislators are considering many competing budget priorities right now.  Can you send your legislator a quick email asking for their support of Governor Northam's early education budget package?  This funding is critical to fully restoring the $85m package from last year. TAKE ACTION! Click here to contact your legislator. How can you help? Tell your […]
The ECE Resource Hub powered by UVA-CASTL
Resources created with you, your classrooms and your students in mind. We begin the new year with appreciation for the people in our communities and hope for the future.  Within our communities, we are stronger because of our differences and care for one another. So, how can we guide children to celebrate individual differences and […]
We've Fought Hard… Here's What's Next!
First, some really good news.  The $85 million that we all fought so hard for has been fully restored and included in Governor Northam's 2021 budget!  Thanks to the legislature during the   special session and the CARES Act federal relief funds for helping to secure this historic investment for our children. The havoc wreaked […]
Myra Alves Garcia Sawyers and Kimberly Womack Hulcher Column: Stabilizing Child Care in Virginia
Without stable, accessible and safe child care, Virginia will not be able to recover from the brutal economic outcomes of the COVID-19 pandemic.  That statement is stark but true. In the earliest days of the virus, Gov. Ralph Northam deemed child care providers as "essential," recognizing their critical role as safe havens for children of […]
Together, we are Elevating Early Education
E3: Elevate Early Education launched the Early Learning Now campaign to fight for equitable access to high quality programs for all children and families.  Our early educators and early learning programs must have consistent and stable funding.  Governor Northam announced the details of his early education budget priorities this week: Equitable Access Recruit & retain […]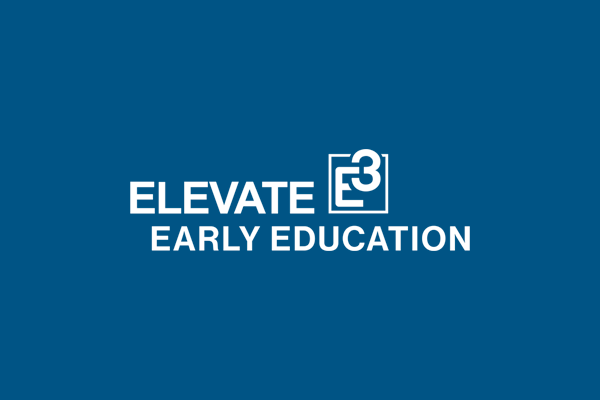 Quality MATTERS!
Access Matters. Teachers Matter. QUALITY Matters. Access alone is not enough. Research tells us that children need and deserve access to high quality early learning programs. Higher quality programs have the greatest impact & strongest outcomes for ALL children. Investing public dollars in quality will provide academic, economic & social gains NOW & in the future. […]
Bipartisan National Poll on Child Care
A 2019 national poll released by the Bipartisan Policy Center tells us: Affordable & reliable child care is a "must have" for working families. Low-income parents struggle to find affordable programs. Mothers who want to remain in the workforce are impacted the most by the shortage of child care options. 2/3 of parents say child […]